INCREASE ENGAGEMENT
Create your own fully customizable branded mobile event apps to engage, inspire and connect with your attendees. Involve participants with live surveys, ask for instant speaker feedback and get invaluable insights with live polls.Expand the event lifecycle and keep the community engaged via activity feeds (including comments, likes and photo upload).
VIRTUAL EXPERIENCES
Create engaging experiences, add labels, custom hotspots, audio, interactive cards, images, and videos. Create events that your users won't easily forget! Booth representatives can engage with visitors via text/audio/video chat in real time.
YOUR VIRTUAL TOOL BOX
We provide the integration of third-party webinar tools. Confidently live stream videos with your preferred video streaming solution. Create dynamic experiences and tailor sessions for specific audiences.Let your attendees create personal schedules, take notes, participate in Q&A, take polls and much more.
Christian Thorben
He is a famous TV show host, writer of novels and comedian. His TV show "Behind the curtains" inspires millions of viewers every week. His book "Mr. Laing, tell me more." is one of the best selling books this year.

Emilia Hubbert
She is a neuroscientist and science writer, who takes the complexities of neuroscience research and uses them to her advantage. As Co-Founder of Innolumizer she uses her skills to understand and consult in the Marketing and Advertisement Industry.

Vera Houston
Coach, psychologist, and author, She is a hugely in-demand speaker. Her talks focus on how to change your perspective to achieve your ambition, and Vera is consistently praised for being fun, engaging and thought-provoking.
DOWNLOAD THE APP
Download your personalized Event App here.
Today, Meetingbox is an award-winning
company with a rich 20-year history of
software innovation providing custom-made
industry solutions.
We are proud of our
innovative software solution Meetingbox
which has been helping clients to deliver
and manage great events for many years.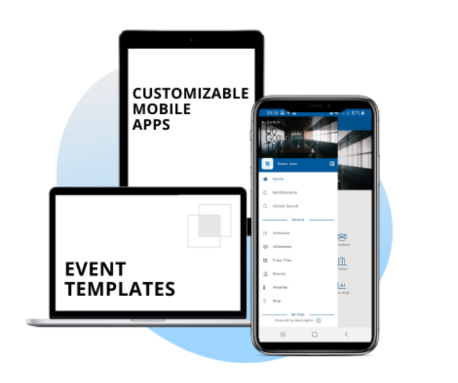 We look forward to hearing from you!